Peritum is a consultant firm that helps organizations change through dedication and honesty. We believe that a change isn't real until the result is visible in the organization. A consultant report about how a change should be implemented is never our final delivery, it's rather where the real work begins. We are committed to the goal and will not give up until we have done everything, and more, to help the organization reach its full potential.

Our clients say that we are experts in Performance Support, and we agree with them. We also have several other areas of expertise. Welcome to contact us for more information on how we can help you – we work throughout the Nordic region.
We always strive towards the goal of increasing the efficiency of our client's organizations and to lead them through the changing process. To push through a change and achieve sustainable results require us to work from multiple perspectives.
Change Realization
Everything that we deliver is marked by our experience and expertise within change management. We have methods and tools to support our clients through the change process, from creating awareness and desire to sustaining the change over time.
Performance Support
Making knowledge available for employees exactly when it's needed is called Performance Support. We are experts in creating this for our clients. Today we put in a lot of time in searching for information online – even in our workplace – and it is that amount of time that we want to reduce. By doing so, we increase the work performance of the staff which benefits the entire organization.
Core Training
Education is an important part in bringing about change. However, we strive to minimize the amount of practical training. We identify the most important topics to learn and create an education based on that conclusion. The goal is to understand the big picture and to create conditions for continued learning. It's often the simple things that can be the solution, and what creates the biggest impact.
Expertise
All cases are different. It's therefore significant to bring the right competence and the right experience into the project, in order for the case to be successful. Our team of experienced consultants makes it possible for us to meet the demands of competence that our clients need. Our expertise is to realize change and our consultants are experts in project management, communication, education, IT and change management.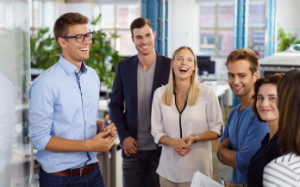 Preparing for the implementation of SAP at Orkla
Challenge: Chips Group within Orkla was going to implement SAP within a number of companies. After challenges during previous implementations, real effort was needed to prepare the entire organization for the change.
Solution: Step-by-step instructions and roll based training packages was created, giving the work tasks a context.
Result: At go-live, the end users were ready to handle the daily work in the new business system and the implementation occurred without any problems.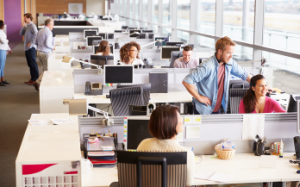 Wasa Kredit boosts process competence through tt performance suite
Challenge: Wasa Kredit experienced challenges working across department borders, implementing change and reliability on the competency of a few employees.
Solution: tt performance suite is now used for all user documentation and for the vizualisation of work processes.
Result: The efficiency of their work processes has massively increased, providing their customers with faster and better help.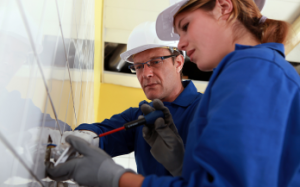 Training instructors in the new safety instructions at Energiföretagen Sverige
Challenge: Energiföretagen Sverige conducted new requirements that only authorized instructors would be able to teach the safety instructions.
Solution: Energiföretagen Sverige and Peritum formed a training concept for instructors.
Result: During the first year with the new solution, 50 instructors were trained. These 50 instructors then trained over 1000 people in the safety instruction "ESA Vattenvägar – Kraftverk".

Peritum AB




Axel Danielssons väg 267




SE-215 82 Malmö




Sweden


Org.number: 556679–-2114


VAT: SE556679211401

+46 40 43 46 00

info@

null

peritum.se
GÖTEBORG
Peritum AB




Stora Åvägen 21




SE-436 34 Askim




Sweden


Org.number: 556679–-2114


VAT: SE556679211401

+46 40 43 46 00

info@

null

peritum.se
Peritum AB




Kommendörsgatan 33A




SE-114 58 Stockholm




Sweden


Org.number: 556679–-2114


VAT: SE556679211401

+46 40 43 46 00

info@

null

peritum.se
Through our partners we cover the entire Nordic region.